This past May, the Boston Globe revealed some disturbing information about the FBI agent who was in charge when Ibragim Todashev, a friend of Boston Marathon bomber Tamerlan Tsarnaev, was shot to death in Florida while being interrogated. Todashev and the elder Tsarnaev were the leading suspects in a triple murder that took place in Waltham in 2011.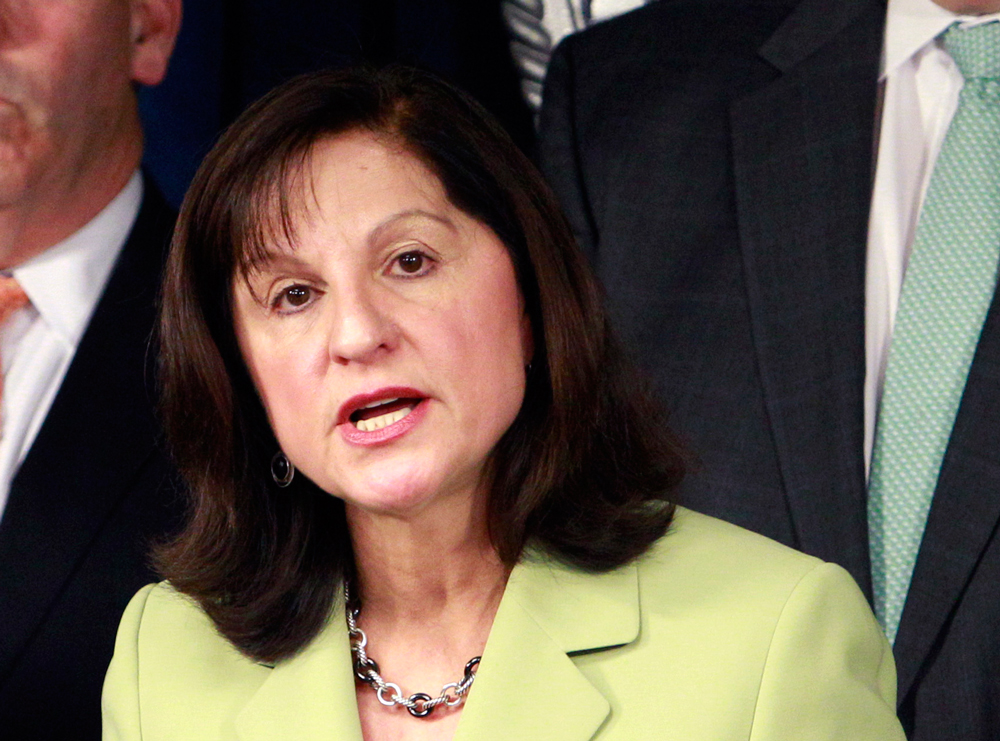 U.S. Attorney Carmen Ortiz AP
During a four-year stint as a police officer in Oakland, California, Aaron McFarlane, the Globe reported, had been investigated because of allegations that he had engaged in several instances of abusive behavior and had taken the Fifth at a corruption trial. He retired on a $52,000 disability pension, yet was deemed fit enough for the physically demanding work of an FBI agent.
If US Attorney Carmen Ortiz had her way, though, the public would still be in the dark. Late last year, the ACLU of Massachusetts filed a Freedom of Information Act request pertaining to the Todashev shooting and to the state's participation in Joint Terrorism Task Forces. According to the ACLU, the FBI refused to provide information about Todashev and Ortiz never responded. In April, the ACLU filed suit in federal court. (Earlier this year, Boston magazine and the public radio program This American Life collaborated on an investigation looking into harassment by law enforcement of Todashev's friends and associates.)
This is Ortiz's third Muzzle in three years. In 2012, she was singled out for her abusive prosecution of Sudbury pharmacist Tarek Mehanna, an Al Qaeda sympathizer whose constitutionally protected propaganda activities were portrayed as terrorism. In 2013, we called attention to the case she brought against Aaron Swartz, a fragile young Internet visionary who committed suicide while awaiting trial — and a possible prison term — for downloading academic papers without permission.
And the beat goes on. Ibragim Todashev's testimony could have been of incalculable value in the trial of Dzhokhar Tsarnaev. If mistakes by law enforcement led to Todashev's death, the public has a right to know about it. Ortiz shouldn't be allowed to get away with covering up the truth.